Featured Project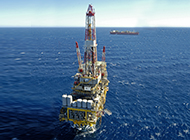 Devon Energy - Polvo
William Jacob Management had many "firsts" with the Devon Polvo project. We were the first independent to work in Brazil without Petrobras.... » Read More
Latest News
281.497.8617

Offering world-class expertise in the fields of Engineering and Project Management, Procurement, Commissioning, Construction Management, Maintenance and more.

Index > QHSE > HSE Goals


Quality, Health, Safety and Environmental Goals

It is the goal of William Jacob Management to provide a safe and healthful work environment for employees at every level through the awareness and prevention of occupational injuries and illness.


The objective of our Company QHSE Management Program is to reduce work-related accidents (thereby injuries) and illness and to promote safety and health in every task undertaken by employees on behalf of the Company. To this end, our QHSE Management Program is continuing to strive to embrace the following:

| | |
| --- | --- |
| » | Implementation of safety committees for overseeing all aspects of safety and health activities. |
| » | Implementation of a program for conducting routine safety and health inspections to identify and eliminate unsafe working conditions or practices and control health hazards. |
| » | A comprehensive safety and health training program for all new and existing personnel. |
| » | Provisions for the use of personal protective equipment by all employees. |
| » | Provisions for mechanical and physical safeguards to the maximum extent possible. |
| » | Safety and health policies, requiring every employee of the Company to comply with these policies as a condition of employment. |
| » | Provisions for a thorough and prompt investigation of every accident to determine its cause, correct the problem and reduce the likelihood of it happening again. |

William Jacob Management provides training and documentation to educate and inform workers to protect their health, safety and the environment. Therefore, we continue to focus our efforts on QHSE to ensure all evolving operating procedures and work methods do not expose anyone to hazards, risk property loss or damage, or contribute to pollution to the environment. Good judgment and common sense is always encouraged and reinforces all aspects of Quality, Health, Safety and Environment.