Featured Project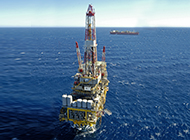 Devon Energy - Polvo
William Jacob Management had many "firsts" with the Devon Polvo project. We were the first independent to work in Brazil without Petrobras.... » Read More
Latest News
281.497.8617

Offering world-class expertise in the fields of Engineering and Project Management, Procurement, Commissioning, Construction Management, Maintenance and more.

Index > Sustainability


Sustainability

William Jacob Management believes that Quality, Health, Safety, protecting the Environment and giving back to others all go hand-in-hand to maintain sustainability in the world in which we live. QHSE is the top priority at William Jacob Management because our lives and the future of our business depends on it. As demonstrated in our Safety Record, we are committed to preventing injuries to our employees and everyone we work with.

At William Jacob Management, we provide our personnel with the training, knowledge and tools to work safely and prevent accidents. Additionally, we strive to stay apprised of all new regulations and implement them accordingly within the scope of each project.

Our Commitment

William Jacob Management is committed to implementing sustainability measures in every aspect of our working environments. Our intention is to protect not only our planet, but also the people we work with and serve.

This commitment begins internally by providing not only a challenging and rewarding work environment for our employees, but also one that looks after their well-being. Our Safety Record is a 0.0 Incident Rate since company startup. This record is an example of our commitment to QHSE that is applied globally in our Design offices and extends to our fabrication and work environments. At home and abroad we strive to be responsible in our designs and activities to demonstrate our commitment to benefit the global community in which we serve.