Featured Project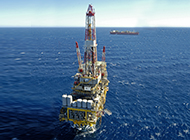 Devon Energy - Polvo
William Jacob Management had many "firsts" with the Devon Polvo project. We were the first independent to work in Brazil without Petrobras.... » Read More
Latest News
281.497.8617

Offering world-class expertise in the fields of Engineering and Project Management, Procurement, Commissioning, Construction Management, Maintenance and more.

Index > Services > Sustainability > SEMS


SEMS

At William Jacob Management, we are committed to adding value on every project through our safety and environmental planning and programs. In an effort to keep our clients up-to-date with all safety regulations, we have implemented the new Safety and Environmental Management System (SEMS) and API RP 75 within our QHSE department. These regulations will improve the safety and environmental record for our clients and our industry by reducing the frequency and severity of safety and environmental incidents.

SEMS II, mandated by legislation in 30 CFR 250.1902 and API RP 75 will help further assist our clients to achieve safety and environmental success with their high-stakes capital projects.

The Safety and Environmental Management Systems (SEMS) is a nontraditional, performance-focused tool for integrating and managing offshore operations. The purpose of SEMS is to enhance the safety of operations by reducing the frequency and severity of accidents.

"This SEMS legislation (30 CFR 250 Subpart S) has taken a systems approach to safety regulation as opposed to the prescriptive approach of prior regulation. More importantly, the focus has changed from hard rules and regulations to more development of a safety culture within organizations. This approach which recognizes the human factor as being the most important element in offshore safety which is consistent with almost all of our offshore safety analysis pointing to the preponderance to human error as the cause of incidents rather than technical failure," said David Votaw, William Jacob Management QA / QC MANAGER. SEMS Auditor / Lead Auditor Certification

Is your organization prepared for SEMS compliance regulations?

Our team of experienced professionals can assist with your SEMS development and provide third party SEMS auditing to help your company meet BSEE guidelines. As a result, your organization will be compliant, safe and focused on improving operational performance.




Contact Dave Votaw today at William Jacob Management to get your organization SEMS compliant.