Featured Project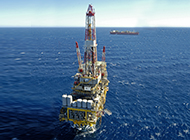 Devon Energy - Polvo
William Jacob Management had many "firsts" with the Devon Polvo project. We were the first independent to work in Brazil without Petrobras.... » Read More
Latest News
281.497.8617

Offering world-class expertise in the fields of Engineering and Project Management, Procurement, Commissioning, Construction Management, Maintenance and more.

Index > Services > Sustainability > Certification Matrix


Certification Matrix

In the process of completing a HSE review for Spartan Offshore Drilling, William Jacob Management developed a training matrix to track all employee certifications.

Our system is designed to track employees certificates in accordance to governmental compliance requirements with the Coast Guard and BSEE regulations. In addition to that, clients can track when employees are on onsite, rig assignments, rotations and much more.

Click here to see some examples of our work.

Contact Mike Johnson today to get your Certification Matrix.