Featured Project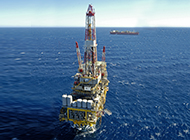 Devon Energy - Polvo
William Jacob Management had many "firsts" with the Devon Polvo project. We were the first independent to work in Brazil without Petrobras.... » Read More
Latest News
281.497.8617

Offering world-class expertise in the fields of Engineering and Project Management, Procurement, Commissioning, Construction Management, Maintenance and more.

Index > QHSE > Environment


Environment

William Jacob Management is committed to environmental responsibility and the impact of our operations and projects wherever we do business.

Protection of the environment is a fundamental business practice for William Jacob Management. We strive to design, execute and manage our projects with awareness for the environment.

We provide our clients with technological solutions to minimize the carbon footprint

from start to finish of every project. We monitor all Design designs, project management, procurement materials, electrical requirements and day-to-day operations in the field or workplace. Our goal is bring value to every job and every community where we do business. We commit to protecting the environment whether we have employees in the field onshore or offshore, fabrication yards or in the Houston, Texas headquarters.

In our home office, we have implemented a "green office" approach by using recycling bins in the kitchen. On a monthly basis, all plastics and aluminum products are donated to the Spartan High School recycling program. Additionally, we have implemented password requirements on printers to cut down on printing waste. These are just a few examples of how William Jacob Management is putting measures in place to protect and prolong the environment at home and abroad.

Our SEMS and Certification Matrix are key contributors in our efforts to ensure that our employees and those that we contract with are trained and certified with environmental awareness.